Variety Santa Fun Run
Speedy Santa
Date TBA 2019
Speedy Santa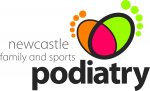 Race Sponsor
Sun
1 Dec
Start:
8:30am
Location:
Newcastle Foreshore
Distance:
Approx. 10km
Price:
Early bird price $45 for adults and $35 for children, Family of 4 just $110
This event is for those that want to get a good workout and have trained just enough to get over Kind Edward Park hill twice. Touching some of Newcastle's most iconic landmarks, participants will pass Bar Beach, the new Anzac Walk, King Edward Park, Newcastle Beach, Pacific Park and Market St Lawn. What a great way to get your Sunday started and support Variety – the Children's Charity give more kids a fair go in life.
Who's it for?
The approx 10km option is intended for those who like to stretch themselves or have trained for the distance. There is a mighty big hill and a few stairs to navigate, so don't underestimate the challenge.
Share:
Event Races
Updates