Variety Santa Fun Run and Merry Markets
Santa Fun Run
DATE TBA
Santa Fun Run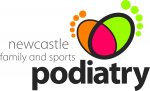 Race Sponsor
Sun
8 Dec
Start:
8:30am
Location:
Newcastle Foreshore
Distance:
Approx. 5km starts at 9am and 10km starts at 8.30am
Price:
5km -Standard price from $45 for adults and $35 for children, Family of 4 JUST $120 (10km event is a bit more)
This event is all about fun! Who doesn't like to dress up as Santa at Christmas time? Over 1,000 Santa-clad walkers/runners will be heading from The Station (old Newcastle Railway Station) off Scott st in and around the Foreshore of Newcastle. Touching some of Newcastle's most iconic landmarks, participants will pass Nobbys and Newcastle Beaches, and Market St Lawn. What a great way to get your Sunday started and support Variety – the Children's Charity give more kids a fair go in life.
Who's it for?
Anyone who can walk, run or skip 5km in 2 hours. If 5km is too far, then turn a bit early to do just 2.5km of the course along flat terrain. Then head back to the Station for a celebration of Santa and Variety.
Share:
Event Races
Course Video
Updates